Heads of Municipal and District Ministry of Industry and Information Technology Visited and Investigated in PHF
---
Qiao Yujing (Deputy Director General of Yantai Ministry of Industry and Information Technology), Zhao Jing (Section Chief), Zhang Bo (Section Chief) and Li Honglin (Section Chief), accompanied by Lin Liyun (Director General of Fushan District Minstry of Industry and Information Technology) and Wang Hongchuan (Section Chief), visited and investigated Yantai Pacific Home Fashion Co., Ltd. and its subsidiary Yantai Pacific Smart Home Technology Co., Ltd. on 9 April, 2019. Mr. Thomas Chen, President of Yantai Pacific Home Fashion Co., Ltd., accompanied and gave detailed introduction on PHF.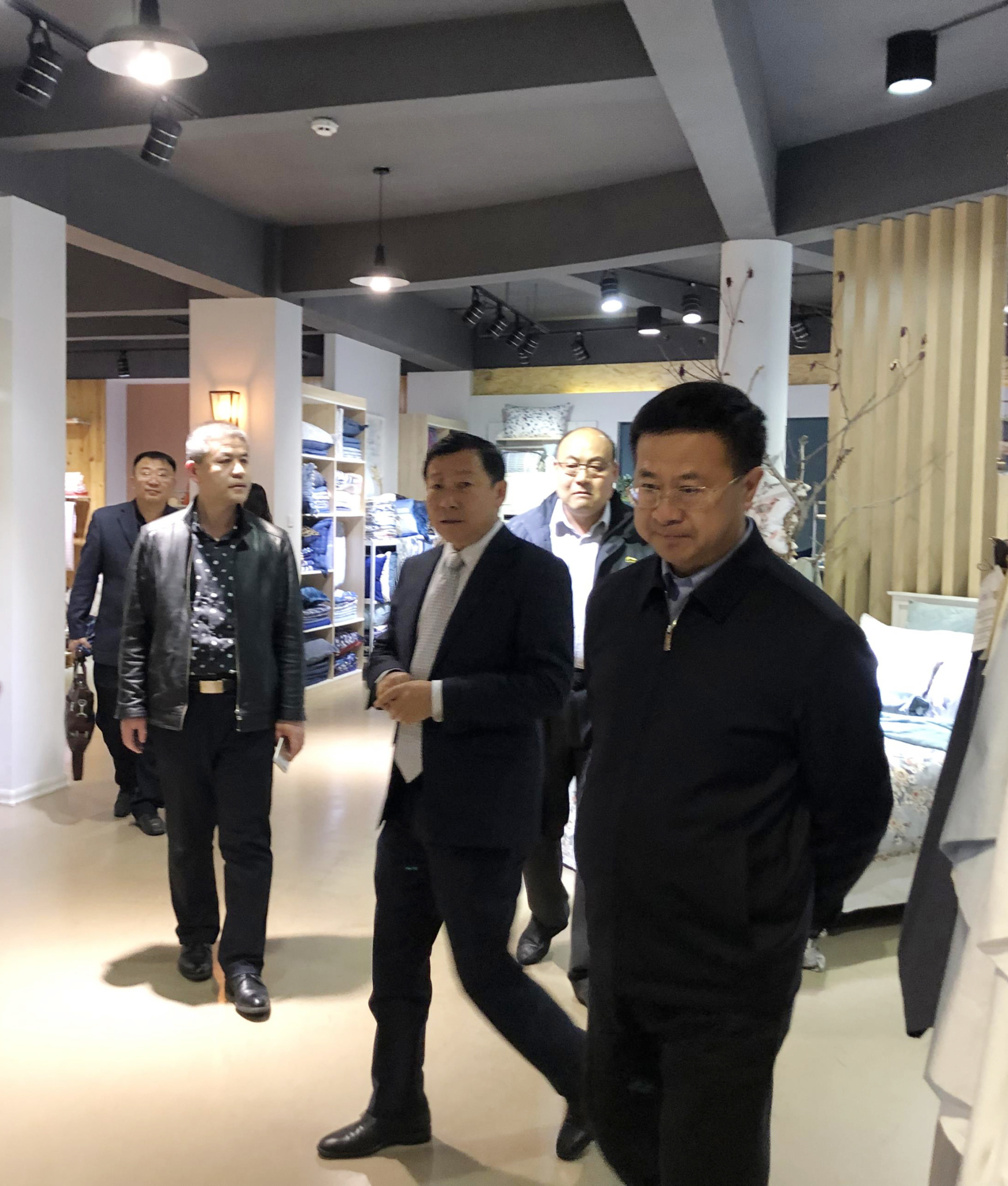 Visited Showroom for New Designs and Products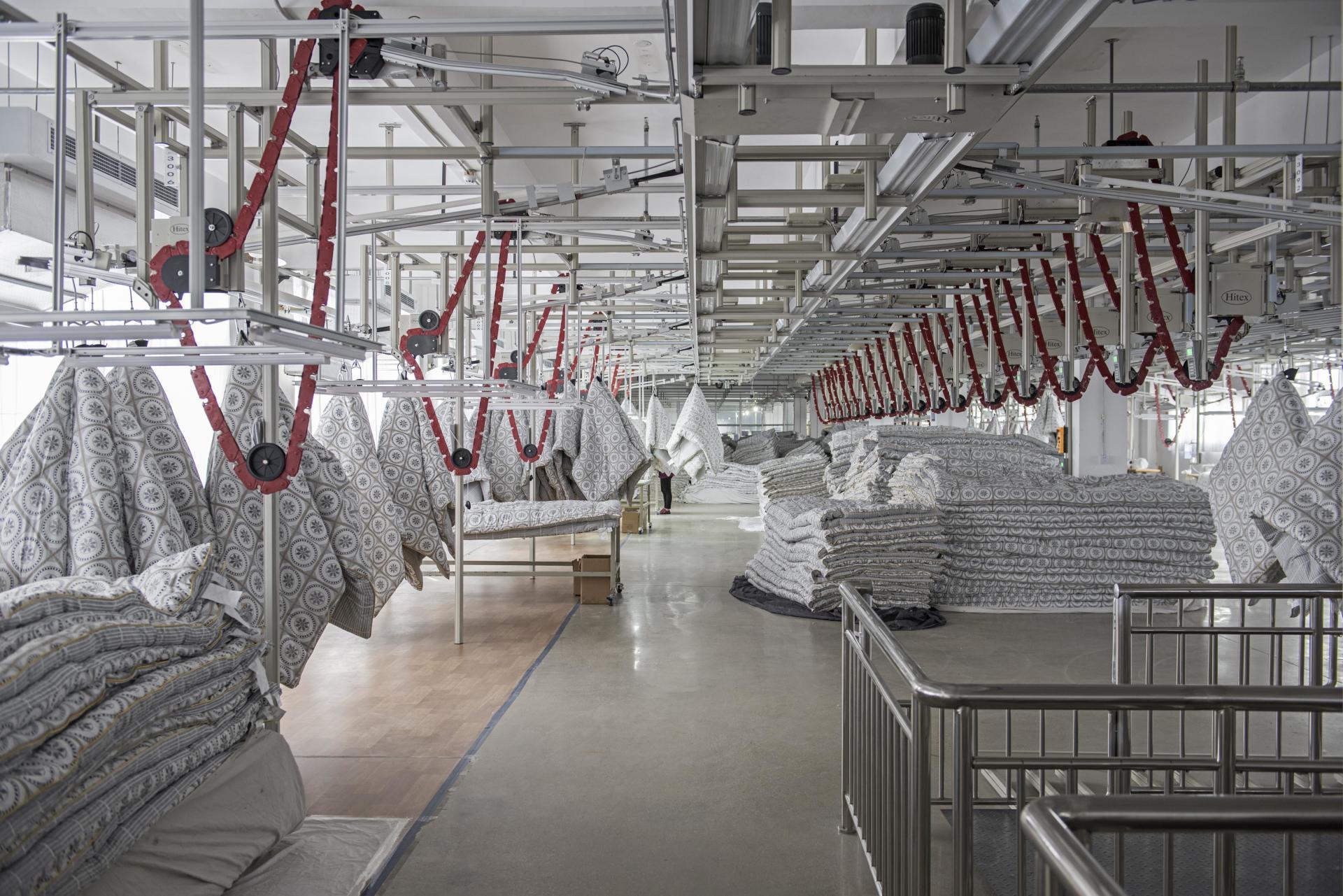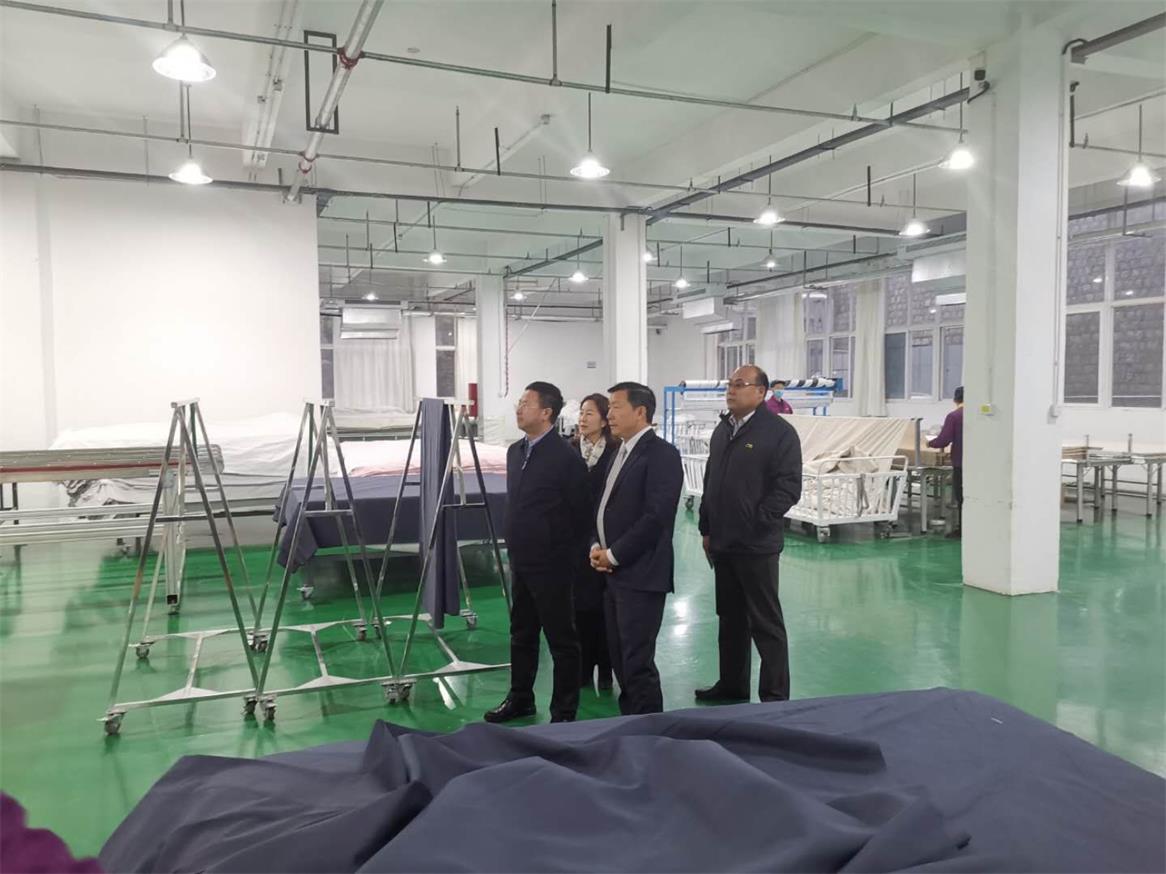 Listened to the Explanation of Newly-Introduced German Machine
Municipal and district officials attended the meeting with senior managers of PHF in which Mr. Thomas introduced the 10-year development history about the way how PHF had been transformed from a tranditional foreign trade enterprise focusing on manufacturing to a supply chain management enterprise specializing in design and development. The turnout of PHF's foreign trading in 2018 hit 0.12 billion USD and that of domestic brand hit 50 million CNY. Over 1,500 new designs and products annually developed, over 20 patents resulted from university-industry cooperation have been applied and more than 700 design patents are applied. PHF was awarded the Shandong Provincial Industrial Design Center and Shandong Gazelle Company and Pacific Smart Home Technology Co., Ltd. was awarded the New High-Tech Enterprise in 2018. The export amount of high-end cotton products ranks the top 5 in China and the top one in Shandong province.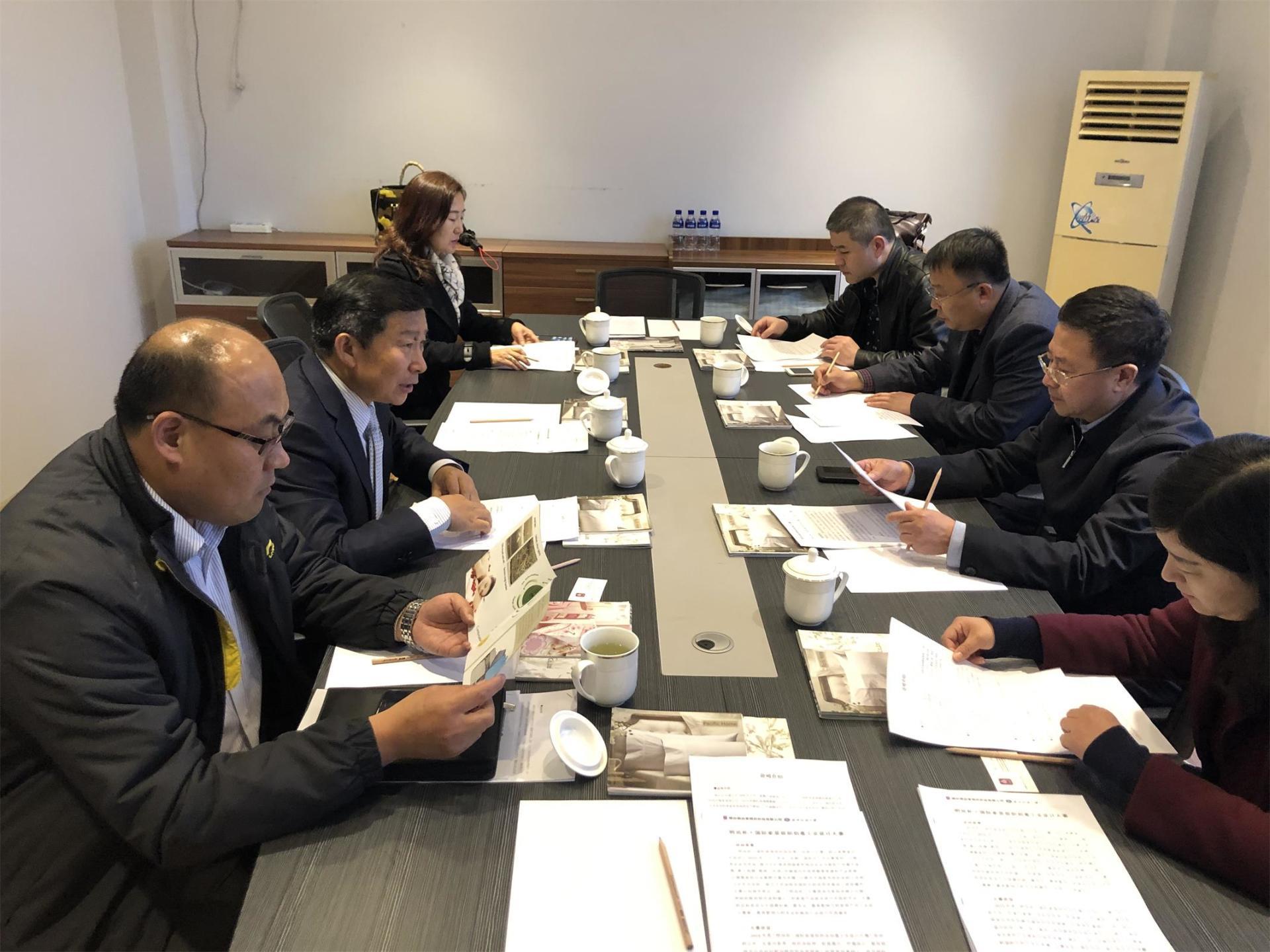 Mr. Thomas paid more attention to the introduction of PHF Cup Global Home Textile Creative Industrial Design Competition which will be held soon by PHF in the meeting. Offcials attending the meeting spoke highly of the rapid development of PHF in past few years and thought that designs and development of PHF closely followed the global fashion trend with high quality and strong functional strength. Several suggestions have been put forward by officials with regard to the future development. The first is the quality first principle. Good quality leads to good reputation and brand image. The second is to upgrade the intelligent manufacturing by grasping the opportunity of replacing old growth drivers with new ones. The third is to well organize the competition with refined proposals and with the help of the International Industrial Design Expo held on October 10. Next is to strengthen the university-industry cooperation to enhance the research and development on the basis of present design center so as to build PHF Textile Research Institute. Finally, officials hope PHF speed up the development to grow into the No. 1 bed linen brand in Shandong province. Mr. Thomas agreed with and appreciated proposals put forward by officials and said that PHF would increase the input in these regions to make Pacific Home Fashion a famous long-standing brand.