2015
---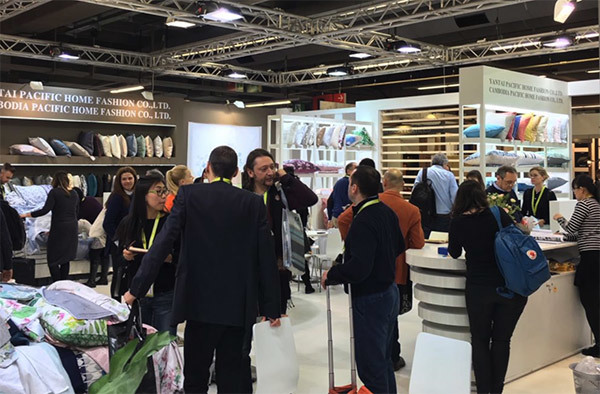 The annual sales hit 86.35 million US dollars and Australia accounts for 55%, America 15%, Canada 17% and European countries 7%.
Working with Yantai SOS orphan village, PHF signed a contract to help a child finish his study until graduation from university in January. Friendship-promotion activity with fire prevention guards in Fushan district was organized.
PHF won the Gold Prize in Zhangjian Cup Design Competition on in July.
27 designs of PHF were selected as the fashion trend leading products in 2016-2017 China Home Textile Fashion Trend in August.
Pacific Home Fashion Shanghai Branch( Market Development) was established in September.
Pacific Home Fashion Australian Branch ( Design, Development and Sale) was started in September.
PHF signed with Shandong Technology and Business University to co-build the Teaching and Practice Base on 4 December.
Keywords : Pacific Home Fashion | Home Textiles | Adult Household Products | Baby Bedding | Hotel Bedding | Bed Sheets | Quilt Covers
---
CONTACT US
Add: No. 28 Yingfu Road, Fushan District, Yantai City, Shandong Province
Visit us by Mobile
Contact us by Wechat